NERAK's baggage CVCs (continuous vertical conveyors) transport baggage and luggage from one level to another, such as from check-in to sorting. An efficient, space-saving solution, NERAK CVCs occupy less than a quarter of the space spiral conveyors require, and less than a tenth of the space required for an inclining conveyor. Powered by NERAK's Rubber Block Chain, our baggage lifts offer quiet, durable, and long-term operation.
Capacity up to 1,300 bph, height up to 120 ft.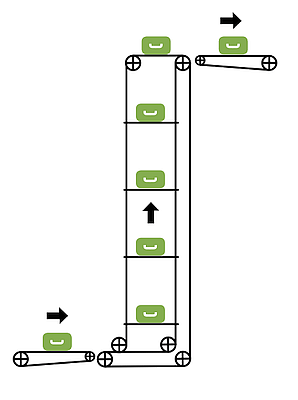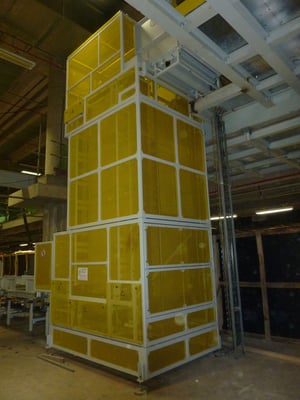 We offer special designs for raw baggage as well as for totes and ICS, in standard and OOG size configurations, ensuring reliable transport for almost all baggage types, including backpacks, computer bags, and hard-cover suitcases.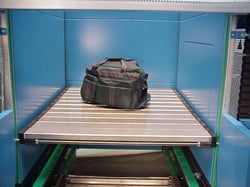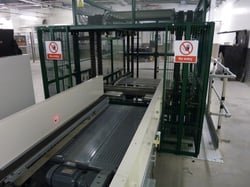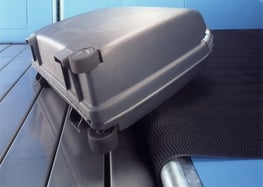 NERAK reciprocating baggage lifts are typically used for low capacity requirements and/or oversize baggage. A belt conveyor on a carrier can take baggage up to 2.5 m (8 ft) length and 100 kg (220 lbs) weight.